There are many ways to advocate for our voice to be heard.
NAMI In Our Own Voice advocacy presentations change attitudes, assumptions and stereotypes about people with mental health conditions. These free, 45- or 60- minute presentations provide a personal perspective of mental illness, as presenters with lived experience talk openly about what it's like to live with a mental health condition.
Our trained presenters humanize the misunderstood, highly stigmatized topic of mental illness by showing that it's possible—and common—to live well with a mental health condition. This presentation also provides:
A chance to ask presenters questions, allowing for a deeper understanding of mental health conditions and dispelling of stereotypes and misconceptions.
The understanding that every person with a mental health condition can hope for a brighter future.
Information on how to learn more about mental health and get involved with the mental health community.
What People are Saying
"Amazing presentation with amazing presenters! You 100% erased any stigma I used to associate with mental illness."
"Several of the mental health staff stated that they saw recovery as a real option—for the first time ever."
"Presenting this program is the single most effective thing I am doing to maintain my mental health. Time after time, I see the audience respond with curiosity and interest. I know I am changing the face of mental illness and that I have transformed my pain into the power to make a difference."
Interested in hosting or attending a NAMI In Our Own Voice presentation? We'd love to hear from you!
---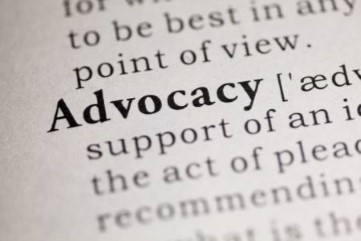 2019 Legislative Advocay Initiatives
Throughout every year, passionate and devoted mental health advocates at NAMI Brown County work on your behalf to reduce stigma and effect legislative action.
In January when legislators are back in session, our 2019 initiative will address Wisconsin's Chapter 51 mental health law, specifically 51.13 passed in 1977 that relates to the treatment and hospital admission of minors. The current law states minors as young as age 14 can refuse mental health treatment regardless of what their parent or legal guardian thinks would be in the child's best interest. Research since this law was passed strongly indicates early intervention is key to resolving mental health crises. For this reason, we believe the language of this 40-year-old law is overdue for change.
In partnership with parents and law enforcement, NAMI Brown County is advocating for their voices to be heard so desperately needed treatment for children can occur. Current interpretation of law 51.13 risks the safety and wellbeing of the youth as well as those they encounter in their community.
Youth violence in our schools has created more headlines than anyone can stomach. Media reports often point to mental health issues as the root cause, and that at the very least the youth's sense of self has affected their actions. Those affected with mental health issues do have an impaired sense of self. This can and should be corrected with treatment regardless of the child's consent. It's now widely accepted that mental health IS physical health and should be treated the same. At this time, Wisconsin law doesn't recognize this fact.
NAMI Brown County is seeking a change in law 51.13 asking our elected officials for a bipartisan committee to investigate the matter. On your behalf, we're taking action to change an outdated, antiquated and ineffective law.