NAMI Brown County's volunteer Board of Directors is comprised of a group of people who meet monthly giving of their time and talent. Each May, Directors are elected by NAMI members to provide strategic guidance in the fulfillment of NAMI's three-point mission of advocacy, education and support.
Together and with input from members and volunteers, the Directors make policy to govern NAMI Brown County, set the budget, priorities and develop strategic plans to guide organizational development.
If you're interested in participating on our Board or joining one of our many committees, we want to hear from you!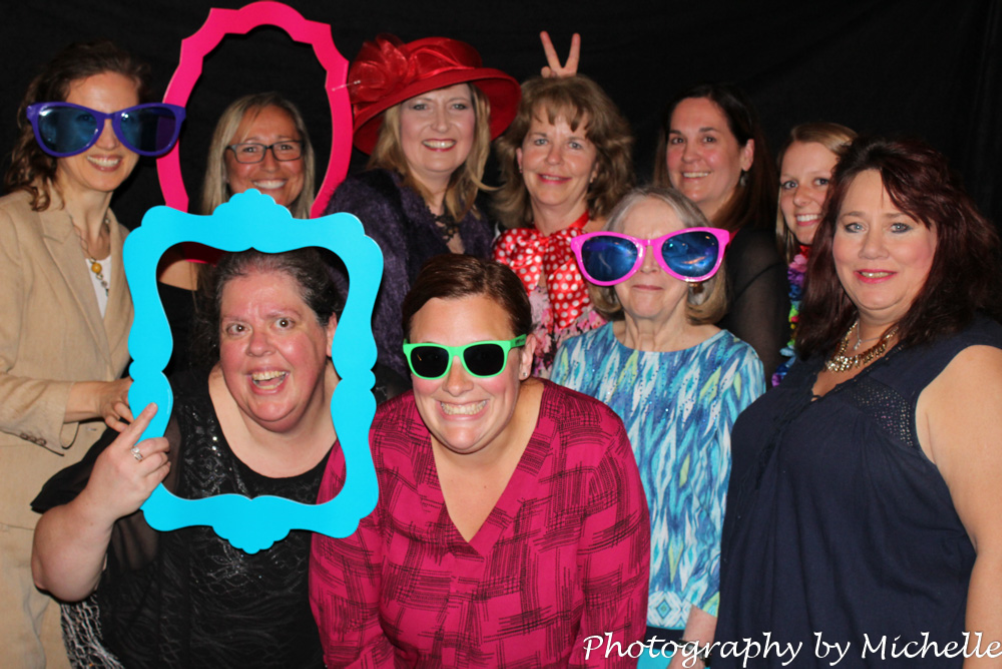 NAMI Brown County Board of Directors, GALA 2018
NAMI Brown County Board of Directors 2023
---
President
May 2018 – Current
2015 – 2018 – Board Member
Pronouns: She/her/hers
I am a social worker and therapist in training and I work full time for Family Services, NE WI. I have been there almost 15 years. I am a program manager of a CBRF that serves adults experiencing chronic mental illness challenges. I work in the counseling clinic doing individual and family therapy.
I began working with NAMI years ago and I am now the president. I enjoy meeting and working with so many wonderful people. I especially appreciate the enjoyment of community members while attending the picnic, walk, and the peer support groups. Doing the presentations teaching others about Mental Illness is also a passion of mine. Breaking through the stigma and allowing others the safe space to learn is so important to our mission.
I have always had the desire and drive to help others and I have been blessed with working with many different populations of people and have loved it all.
I'm married and have five beautiful grandchildren. I love spending time with my family and friends and there is always a puzzle on my kitchen table waiting for friends to come chat and help with it.
Vice President
May 2018 – Current
2013 – 2017 Joined the board and served as Vice President
Pronouns: She/her/hers
It is my goal that no one feels alone on this difficult journey which many of us or a loved one has experienced.
My adventure began when I started volunteering at NAMI Brown County as a way to help with the Crisis Intervention Team training in 2012. I began serving as the NAMI Brown County Board Vice President in approximately 2013.
As a counselor in our community, I work with individuals and families striving to improve their mental wellness
Daniela
Santiago Escamilla
Treasurer
I am a victim advocate with the Sexual Assault Center of Family Services, NEW. I advocate for clients of all ages, providing medical advocacy, legal advocacy, childhood sexual abuse prevention, and emotional support. I work with a diverse population of clients that often have or develop a mental health diagnosis after the trauma endured.
I recently obtained my Master's degree in Clinical Mental Health from Lakeland University and plan to continue to develop my skills and practice as a therapist.
I have had many roles and hats to wear in my short life span serving as a teacher, nurse, business owner, and coach; giving back to my local community. The various experiences have led to my passion to advocate and create awareness for mental health. I am excited to have joined NAMI and help make a difference for mental health/illness!
Secretary
July, 2023 - Current Pronouns: She/her/hers
I am the Program Manager for 988 Wisconsin Lifeline at Family Services of Northeast Wisconsin. I have worked in the human services field for almost 20 years with IDD, Mental Health and dual diagnosis populations.
I am passionate about helping people and creating connections. I love exploring possibilities and finding creative opportunities and solutions.
In my free time, I love spending time outdoors, particularly with my two awesome nephews. I also love traveling and have visited 14 countries outside the US.
Executive Committee
1999 – Current
Pronouns: She/her/hers
I'm passionate about breaking stigma surrounding mental health! I taught Family to Family Classes for over 5 years.
I'm a nurse and have been a liaison at Bellin Behavioral Health while serving on the NAMI board.
I've enjoyed being a fundraiser for NAMI by partnering with other groups sponsoring softball tournaments and other community events. In addition, I've been a speaker at many community events including CIT classes.
Co-Vice President
2006 – Current
Pronouns: She/her/hers
I'm retired from Green Bay Police Department where I served as the coordinator for our CCIT – Community Crisis Intervention Team and was a Behavioral Health Officer for the last 5 years. I remain the NAMI CCIT Liaison as we continue our work with local law enforcement to provide training in crisis response. NAMI's pillars of education, support, and advocacy are the perfect platform to help make a difference and improve the quality of life for people living with mental illness. I love being part of this fun and passionate organization!
I've been a long time jail diversion advocate and worked hard towards decriminalizing people with serious mental illness while serving on the Brown County Mental Health Court Team.
Like one in four Americans, I have struggled with depression and anxiety since my youth, I am blessed to be a suicide survivor. I'm a strong advocate for wellness.
Members at Large
May 2022-Present
Pronouns; She/her/hers
I have worked as a registered nurse for over 30 years, primarily in mental health. Over the past 16 years, I have taught students in the classroom and the clinical setting.

I graduated with a PhD in Leadership Studies from Marian University, a MSN in nursing education from Bellin College, and a BSN in nursing from Florida Atlantic University. I am a board certified, advanced holistic nurse (AHN-BC).
Mental health and wellness has always been my passion. I strive to bring awareness and education to the community/nursing students about mental illness to help fight the stigma. I have been involved with NAMI for over 12 years.
I am a certified yoga instructor (RYT 200) and integrate mind, body, spiritual, practices into my daily life.
February 2019 – Current
Pronouns: She/her/hers
I joined the NAMI board after going through a family tragedy. In April 2018 my brother lost a long/hard fight with mental illness and took his own life. During the grieving process I needed to do what I could to try and help others. I knew it would make my brother proud and also be very therapeutic for me.
I've enjoyed being part of the NAMI Walk with my team "Peace Love Be Hippy". I received a great amount of support and that's what inspired me to become part of NAMI. I have made it my goal to help remove some of the stigma that is associated with mental illness. Peace Love Be Hippy!
I've served as the raffle coordinator for several NAMI sponsored events.
May 2019 – Current
Pronouns: He/him/his
I retired last year after almost 20 years in the mental health field in New Jersey. In NJ, I co-facilitated a weekly family support group and served on The Board for a newly formed NAMI affiliate.
Since moving to Green Bay, I've volunteered for NAMI of Brown County, for The Aging and Disability Resource Center in Green Bay, for the Brown County Coalition for Suicide Prevention, and for the Advocacy Coalition.
I've been happy to represent our local affiliate at several community meetings and coalitions and am an advocate for positive change.
September 2022 – Current
Pronouns: She/her/hers
I am a Social Worker/Case Manager with Brown County Adult Protection investigating allegations of abuse and neglect of adults. I also complete court work for guardianship and protective placement for adults who need this. My lifelong goal has been to serve others, advocate for positive change, and ensure individuals have the services they need and are entitled to.
I have been involved with NAMI since 2015 when one of my adult children was diagnosed with a mental illness. My husband and I attend the monthly support group, I am a co-facilitator of that support group, and am on the NAMI State Public Policy and Advocacy Committee as well as a Brown County NAMI Board Member.
I am married and we have four adult children and four grandchildren. We love to spend time with our family, go motorcycling, and go camping.