Family & Friends support group announcement July 2022
Connect with a Recovery Support Group run by and for people with a lived experience of mental illness.
You are not alone. There are others whose life experiences are similar to yours.
Peer Support Groups are free. They're a safe, non-judgmental place to share your journey and learn from others who've been there. You will gain insight from hearing the challenges and successes of others, and the groups are led by NAMI-trained facilitators who've been there.
Peer Support Group will help you:
See the individual first, not the illness
Recognize that mental illnesses are medical illnesses that may have environmental triggers
Understand that mental illnesses are traumatic events
Not judge anyone's pain
Forgive ourselves and reject guilt
Embrace humor as healthy
Accept that we cannot solve every problem
Work for a better future in a realistic way
We aim for better coping skills and find strength in sharing experiences. We reject stigma, don't tolerate discrimination and will – never give up hope!
Please join us on your journey to recovery
New Local Peer Support Group will be announced in the New Year!
2nd Thursday of each month from 6:30 PM – 8:00 PM
Led by trained facilitators who live with mental illness. This statewide group offers peer support in a safe and caring environment. Each support group is led by trained facilitators who have moved forward in their recovery journey with the support of their peers.
This program is hosted in partnership with NAMI Dane County.  
Teen Mental Illness Support Group
Teen Support Groups are free and for individuals age 12-18 living with a mental illness diagnosis
Why You Should Attend       
Confidential Support
No Judgement
Meet peers who're living with the same issues
We've been there, we understand what you're going through
Online Teen support groups are available – click link below for more information –
NAMI Fox Valley Online Teen Support Group Interest Form (google.com)
Maintaining healthy relationships within the family is one of the most important ways to support recovery.
Family and Friends Support Group is a free peer-led support group for family members, caregivers and loved ones of individuals living with mental illness. Gain insight from the challenges and successes of others facing similar circumstances.
We don't have all the answers but you're not alone in the journey with your loved one who lives with mental Illness. We support each other and share our experiences.
What You'll Gain
By sharing your experiences in a safe and confidential setting, you gain hope and develop supportive relationships. This group allows your voice to be heard and provides an opportunity for your personal needs to be met. It encourages empathy, productive discussion and a sense of community. You'll benefit through other's experiences, discover your inner strength and learn now to identify local resources and how to use them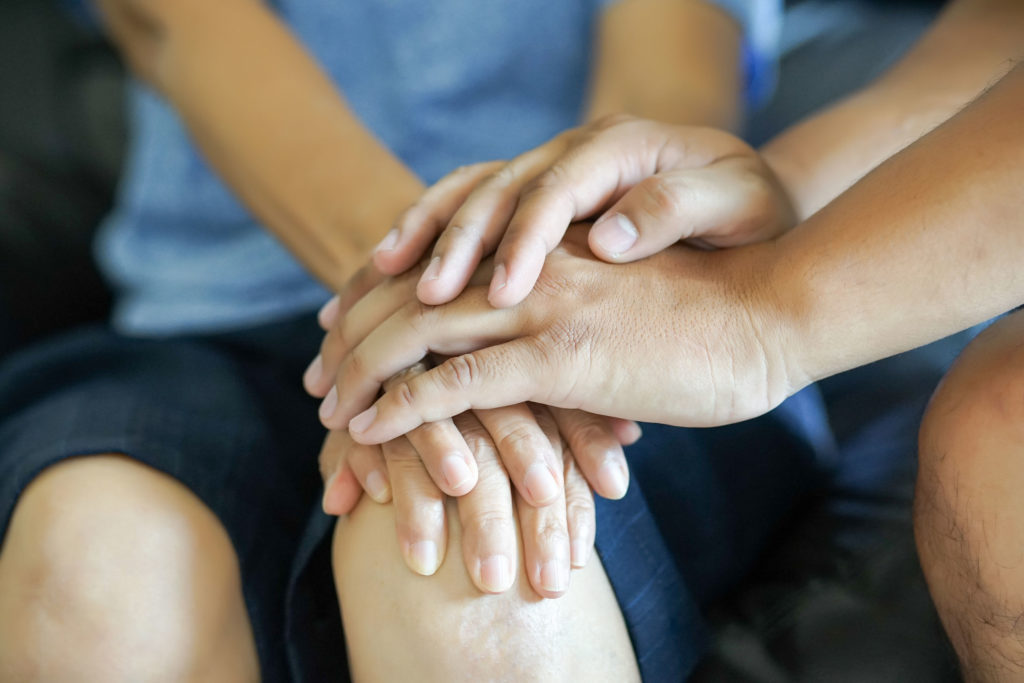 Family Support Groups help navigate the complexities of mental health issues with those who know how you feel. Through support of each other we can better understand why our loved ones act and feel the way they do.
Please join us on your journey to recovery
Family and Friends Support Groups are meeting in person!
Family Support Groups are held the 2nd Monday of each month
Time: 6:30—8:00 pm
Location: NAMI Office, 2nd Floor,
1234 Main St., Suite 11, Green Bay, WI 54302